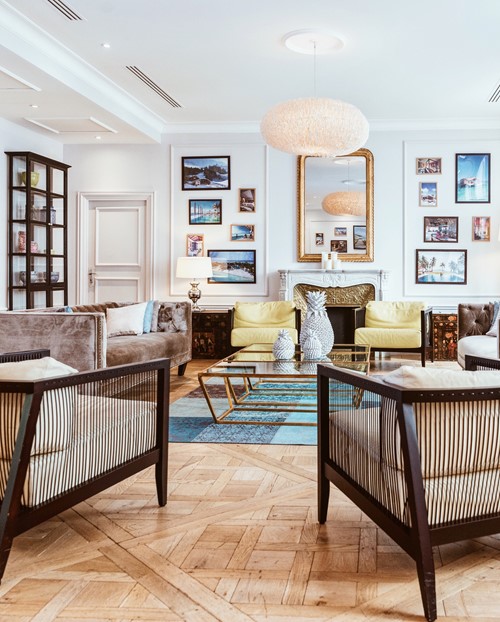 Photo by Vincent Rivaud from Pexels

When you buy a luxury home, you have several options when it comes to paying for the home. While some luxury buyers invest fully in the home and purchase outright, most find that opting for a mortgage of some type keeps options open and reserves capital for other things. Mortgages can be used for high end homes, but not all products are available -- or useful -- for this luxury space. Whether you are buying or selling, knowing what to expect when it comes to financing can help you strike the perfect deal. 
 Conventional Mortgages
Depending on where you live and the cost of the high end home, a conventional mortgage could be all you need. In parts of the country where a huge home in pristine condition still falls within the guidelines of a complying mortgage, this may be your best option. While it may not always work for you, exploring the conventional financing options is an ideal first step. 
Conventional loans are conforming loans – that fall within a specific set of guidelines. You can use a conventional loan for your own residence or for a vacation or investment home. Opting for this type of mortgage could result in lower costs to you (if you have at least 20% equity, you can avoid PMI). If the mortgage for your prospective home is under the limit of $453,100, then you can choose a conventional loan for your home.
That $453,100 limit is for mortgages in most areas, but a few select zip codes in the US allow for an even larger limit. In these high end locations, the limit for a conventional loan is much higher: $679,650. These limits are not the cost of the home itself, but the amount that you can borrow and still qualify for the conventional, conforming loan.
Jumbo Loans
When a conventional loan isn't quite right, or the loan amount for the home in question is over the stated conventional limits of $453 or $679K, then a jumbo loan will work best. These loans are designed for expensive, high end homes and properties and may have more stringent requirements when it comes to down payment amounts and the assets that need to remain on hand after the home purchase.
Aside from the differences in the amount of the loan, a jumbo loan works in a way that is very similar to a conventional loan. Expect to go through an underwriting process, to supply proof of income and to shop around for the best possible rates when you choose this option. 
No matter what product you choose, expect a luxury home mortgage to follow similar steps to a conventional one. Depending on the amount borrowed and the buyer's financial health, the process could take less time than a conventional one.