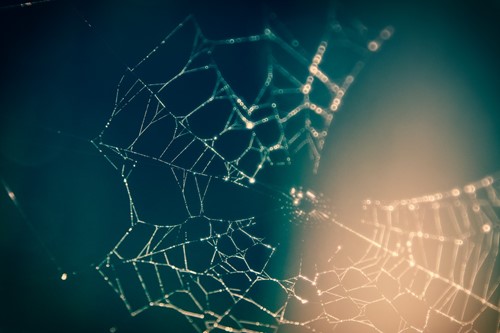 A mesh router is designed to provide more Wi-Fi coverage in a home, making it useful for residents who use their devices in every corner. By using multiple access points, you're getting signals from a number of directions that are then rebroadcast over different areas.
A studio apartment is unlikely to need a mesh router unless it's located in an area with very spotty coverage, but a five-bedroom home with a half-acre of land will usually need a Wi-Fi boost. The question is: does this make your home any safer? We'll look at how home security can be affected by this device and whether you need it.
Dead Zones
Any devices that run on Wi-Fi, whether your smoke alarm or security system, are prone to failure if Wi-Fi is unavailable. Most homeowners know which areas to avoid if they have any dead zones. What they may not realize is whether a device on the ceiling or back wall falls outside a normal coverage area. If you don't have a reliable backup system, a mesh router can be a great way to give you a heads-up in a potential emergency.
Updated Software
Updated software is critical for home security. The longer a device or program has been on the market, the more familiar people are with it and any potential security weaknesses. If you have a quality mesh router, you can count on it to update regularly, which can take at least one thing off your plate. Updated software can also allow for improved features, such as faster data speeds or more intuitive parental controls.
Better Security Features
Some mesh routers with advanced security features that can give you more peace of mind. These services typically involve an additional monthly fee to constantly check for any sign of malware, viruses or cybercrime of any kind. Smart homes especially benefit from this type of protection, as there are multiple paths (e.g., thermostat, garage door opener, etc.) that can provide potential weakness.
Simple to Use
Home security works best when you know how to use it, and unfortunately user-friendliness is not a feature every piece of equipment has. While you'll still need some degree of technical skills to get everything working, mesh networks are a relatively user-friendly system that won't take up the whole weekend to set up. You can also set your network priorities for the home depending on how many people use devices and when. For instance, if you want your smartphone to take priority for distribution, this can ensure that you get the alerts you need as quickly as you need them.
Security support for mesh routers tends to be comprehensive, as manufacturers know that these devices are often used to increase the safety of the home. From automatic updates to mesh router kits, these routers tend to equip you with everything you need. As our homes become more advanced, network management will need to do the same. This is a quality option for larger properties or ones that don't receive strong signals from their nearby Wi-Fi towers.