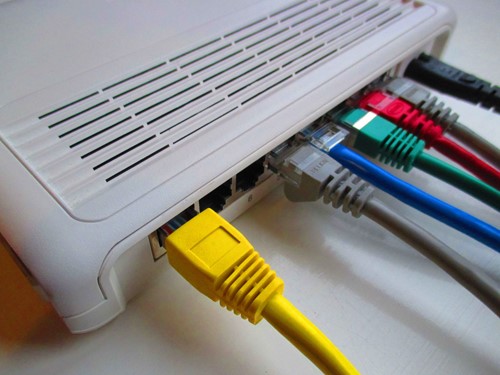 If you've been working from home, you have likely been using the Wi-Fi network and technology you had for basic home needs. You might be at a point where you're interested in how you can upgrade your experience and be even more productive. We'll look at how mesh routers work to see if it's worth the cost of the investment.
What Is a Mesh Router?
A mesh router is a system that has multiple access points (sometimes called satellites). Instead of getting a Wi-Fi signal from one location, you set up different locations to harness the router's signal and then rebroadcast it. The exact number of points will depend on your home. For medium-sized homes, it might be one access point linking to the modem and then one placed in a dead area of the home. For larger properties, you might set up several access points so there's no chance of losing connection.
Prevent Lost Connections at Home
One benefit of working from home is that you have the freedom to come and go as you please. If you don't want to work at your desk, you don't have to. Sometimes switching to the couch, a patio chair or kitchen counter is just what you need to recharge your creativity. But if you have a large home, you might notice that certain areas have poor connection. You might get spotty reception or your connection might drop off entirely. This can restrict your workflow when at home and make for less appealing conditions. A mesh router can help alleviate this issue.
More Freedom to Move Around
If you're used to staying in one place all day and find that the location is always consistent, then a mesh router is almost undoubtedly not worth the expense. The same is true if your home is on the smaller side. Not only are you already getting the quality service you need, but you can also keep your equipment to the bare minimum.
However, if you wrestle with concern about your next Zoom meeting or if you're afraid you're going to lose your work because the Wi-Fi cut out at the worst possible second then a mesh router can be a lifesaver.
Not only can you expand your coverage but the systems are automated and allow for easy management through a network app. So even if you're not at home, you can check the speed of your connection, control Wi-Fi access and create guest networks.
Better Security
Mesh routers differ from range extenders in that they don't require a separate Wi-Fi network to get more coverage. Even as you move from room to room, you won't have to worry about whether you're jeopardizing your coverage. Finally, many of the kits are also known for their security support. The network management and automatic firmware updates all make it possible to keep your home safe from malicious software or opportunistic hackers.